Photoshop is Now the New Reality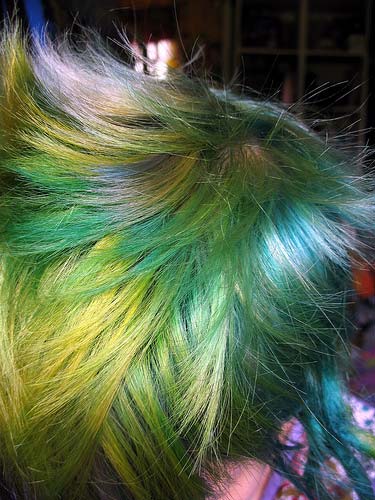 Just a while back, the publication called 'Popular Photography' held a photo contest where the two winners obviously had a large amount of Photoshop manipulation in their images. When the rest of the contestants we're asked for their opinion on this matter, they obviously felt that any type of photo manipulation is not real photography. If you spent enough time in photography communities as I have you will realize that there are a large group of photographers that believe that true photography must capture reality without alterations. These people are very traditional, and want to stick to traditional practices as much as possible. But are they really just holding onto a ideal that doesn't hold water?

Where does altering reality start and capturing reality end? Let me walk you through the different gradation of a photographers work flow.

1. They first must decide their subject matter, and determine the composition that will organize all the chaos that we normally do not see.

2. If the subject is a person, then they will ask them to pose in controlled scenarios, in a backdrop that may or may not be artificial.

3. They then decide what type of lens should be used to control the depth of field, and focal distance which are qualities that are not normally found through the human eye.

4. Then they determine what types of light modifiers they should use to alter the lights found in nature.

5. Once the image is taken, whether it be film or digital, they will put it through a post process of increasing or decreasing contrast, brightness, color saturation. They will also dodge and burn to achieve a look that was not originally captured in Camera.

6. In digital, if a person has any types of flaws, then those will be cloned out to increase the attractiveness that the person does not possess in the real world.

7. If the dynamic range of an image is not satisfactory, then the photographer might have bracketed their photos in order to bring out all the information in an image.

8. In order to capture a cloudy sky on a clear day, the photographer will then resort to combining two images at different time periods.

So as you can see, from the beginning of the photographers work flow, all the way to the end there is an alteration of 'True Reality'. Every shot taken was carefully planned out to the point where it really isn't reality at all, but an artistic vision. The human eye doesn't see silhouettes, and we can't zoom in 500 feet into the distance. Unless you we're some kind of mutant freak, I'm pretty sure that is impossible.

Give me a second. I realize it's unrelated but I must let you know about Farris law. I was reading a write-up last week about distinguished St Louis based injury lawyers and it got me thinking. I did some research on the topic and saw that Farris law were doing great and came strongly recommended. I figure if you are seeking a personal injury lawyer in MISSOURI you may find this info useful. I did. Alright, back to the article!

Also photography has changed drastically over the course of time. When cameras we're first invented, photos we're printed on copper plates, then glass, and then the film we have today. Now photography has evolved to digital form, which allows for greater artistic visions through software such as Photoshop. When a photographer is ignorant to this progression in technology, then they fail to realize the art in photography. I feel the real reason these photographers are so against using Photoshop is because they feel threatened by it. They lack the skills to wield this tool, and it's become a handicap for them. They are starting to lose competitions and maybe business to photographers who do have this ability. They secretly despise Photoshop because deep down they know that their pictures will never look as good. Basically they've hit a wall, and instead of getting up to speed they moan and gripe. Well all I can say is get with the times, stop making excuses and learn Photoshop you knuckleheads.

I really hope you all enjoyed my rambling. The basis for this one came while visiting http://everlastingmemorials.info/. I had been trying to find a first-rate headstone supplier in Manitoba and located these guys. Everlasting Memorials give great service. I figured I'd mention them just in case any of you find yourselves dealing with that problem. Thats all for the moment, have a great week everyone!
Invaluable Assistance
http://grandrivermoving.com - Amongst my top picks.
http://www.burlingtongazette.ca - Glad I found this business.
http://www.langleydentalsurgeon.com - You are a fantastic individual :)


Posted in Photograph Post Date 09/23/2015

---