A couple of weeks ago I went to photograph an 8-day-old baby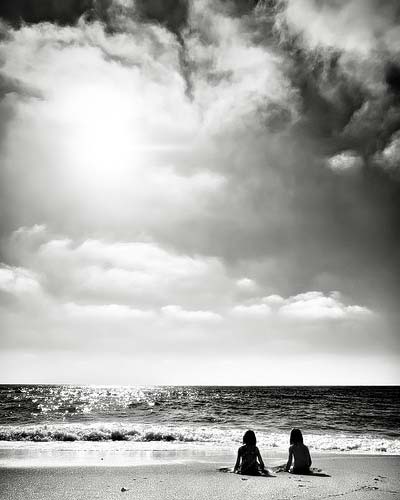 A couple of weeks ago I went to photograph an 8-day-old baby named Italia. This gorgeous wee toot started off the newborn session with some reluctance and even after her first feed, was still in no mood to have her photographs taken.

As a baby photographer you really do need to have some tricks up your sleeve to get the very best shots possible and very often, the best trick you can employ, is Mum!

Feeding, burping It all helps but a good cuddle from Mum to get baby in the perfect deep sleep where the eyes are twitching and those tiny hands go completely limp, well that's what you really need to get a really good baby pose for newborn photography.

Most newborns I photograph have what I call the e-Clues. 'e' is for Evacuation and if you miss them you'll be missing one of the most important clues to how baby is feeling.

e-Clues

"I gotta pee": This one's easy and can be a simple O-shaped mouth which I take to be baby really concentrating on having a pee. Another one to watch out for is when baby goes completely still with a slight glare Then the pee comes!

"I'm gotta vomit": This is a bit more tricky because vomiting is often something that baby doesn't feel, it just happens. It's usually not long after a feed and you may or may not see baby smacking his/her lips because there's something in the mouth that they need to swallow. I always try to ensure baby has been very thoroughly winded and have a good check to see if there's any vomit threatening to come out before settling down for the actual photographs.

Before I continue, I would like to see whether some of my readers know of All Pro Roofing? I'm thinking about their services but I haven't had a chance to read up on them. They're a roofing company in Ontario. If any of you have personal exposure to them, I'd like to hear about it. Leave your impressions in the comments below. Now, lets get back to it!

"I'm gotta poo:" Now this is the King of all e-Clues! The poo signal ranges from a red-face to the whole body going stiff in an effort to get it all out. In between there can be a lot of crying (I suspect that's trapped wind making it's way through the intestines which is painful even in adults) and varying degrees of twitching. But it's that little red face that gives it away. Once the poo is out, you're in business!

This photograph of Italia has prompted more questions on baby posing than I've ever had after being picked by the amazing photography website Red Bubble for it's Featured Art pages. The answer is that there is no easy answer. It's a very difficult shot to achieve and not every baby will want to be photographed like this.

But babies and newborns look amazing in anything and everything that enhances their skin tone and eye colour. In particular, I love using teeny wee hats or who can resist a baby that's fast asleep in a bowl or basket?

As a client, I rely on you to tell me what sort of photography you are after and if it's within my power, I'll try to make that happen. In one very memorable shoot, a client told me she had an "interesting garden". She sure did and after an amazing time wandering through it, we decided Dad would love to see his new princess on a surfboard So I combined the surfboard and the garden to create one of my favourite shots.

I nearly forgot. I promised folks at Concept marketing that I'd give them a mention in my next post. They treated me great and were professional all the way. I was able to get Craig on the telephone or on-line anytime I wanted help. It was an excellent experience. If you are seeking an exceptional Mississauga based distribution service give them a look. You simply won't do better in Ontario. Alright, I'm out for the time being. Check back soon!
Invaluable Assistance
http://rwsbizval.com - Excellent website.
http://snowremovalfast.ca - You were Incredible!


Posted in Photograph Post Date 09/13/2015

---