How I shoot photos while scuba diving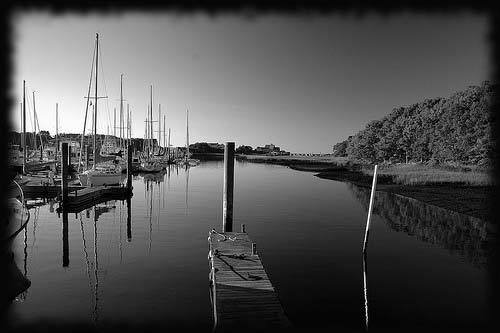 Taking photos is always different. When you go scuba diving, there are a few added complications such as maintaining buoyancy, positioning yourself, poor visibility, and related orientation problems.

Everyone works such things out a different way, but what I want to do here is concentrate on settings and the essential picture taking process. This is by no means a one size shoe fits all solution, merely some recommendations and experiences I've made. Most of it is based on reading photography books and practice.
Camera Settings
The first thing to adjust before taking any shot are your standard settings for the scenario. These are never identical, but everyone learns a few common things about taking pictures in different lighting conditions, using different lenses, etc.

Let's start with the stuff that remains constant on my Nikon D300. Image quality is set to RAW, 14Bit color depth for best gradients. In tropical blue water, I use automatic color temperature, which usually turns out around 5500K, whereas in green water I like to use a cooler 4400K for added blue (this can also be left to auto and adjusted later). I usually set the camera to ISO200, sometimes 400 for manual flash where I turn the light source away from the image. If I can't do something in ISO 200, most of the time I am doing something wrong.

You know (warning, side tracking!) just when you believe you are 100 % oblivious to advertising you hit a banner ad that somehow grabs your interest. I just saw a great ad for a very good bear hunting outfitter. I'm thinking they deserve the mention :) All right, sorry people, getting back to the article.

Typically all the macro work uses aperture f/16-f/22 depending on the depth of field required, while the wide angle shots range from f/8 to f/11. Shutter speeds are set to 1/125s and faster. I find using anything slower than that makes it hard getting the sharpness I want from moving marine life.. I used to shoot mainly in Aperture priority mode but am now increasingly switching over to manual.

I always use a TTL controller on my setup. My Heinrichs-Weikamp external converter for Nikon is set to M-TTL, and exposure correction for it is set manually. This allows you to get TTL control with manual stepping up and down flash power using one controller instead of manually adjusting two flash heads. I can also switch between manual and full TTL quickly as required.

I prefer using 9 point focus for wide angle on the D300 over matrix as it makes it easier to aim for the areas you really want sharp, though I recently started using matrix more often, because it's faster to use. Martin Edge has a few excellent recommendations for camera settings in his book, most of mine are based on trying out his.

I will point out that I got the thought for this posting chatting to Daniela at Daniela Maltauro MA MBA. Thanks for that. I suppose you discover inspiration in unexpected places.
Invaluable Assistance
http://peachblitz.com - Fantastic site.
http://www.aerosealsolutions.ca - Really good business tool.


Posted in Photograph Post Date 08/05/2015

---