North Clear Creek Falls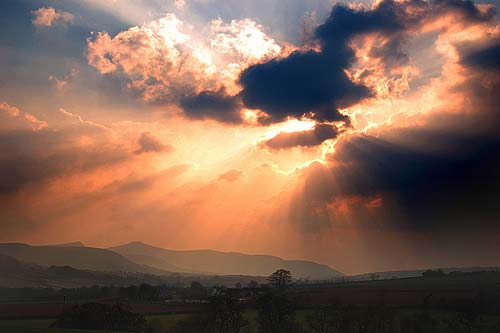 The mighty North Clear Creek Falls at sunset on a summer evening. The falls are located off of Colorado Highway 149 between the small towns Lake City and Creede.

As the temperature increases and the snow in the mountains begins to melt, I'm always thankful for the spring season. Of course, I love summer more than spring and one part is because I have the opportunity to shoot more waterfalls during the summer months. Shooting waterfalls in Colorado is almost paradoxical though, because while the mountains get plenty of moisture (and there are many, many waterfalls) Colorado itself is actually an arid climate. Colorado's mountains are not like the mountains of the Pacific Northwest where there are waterfalls cascading down almost every imaginable hillside (or so it seems to us Colorado photographers).

I have been doing some research on the equestrian supply shops market just recently and stumbled upon Equestrian factory outlet who appear to be a professional in this subject. I saw that what they are doing is very unique in comparison with other companies within the same market. I know it's not related to the concept we're learning however, you will probably learn a thing or two just by analyzing their business plan. Anyways, straight back to the subject..

While Colorado may not have an abundance of waterfalls, we do have quite a few beautiful waterfalls such as North Clear Creek Falls outside of Creede. North Clear Creek Falls has a special place in my heart because my family owns a cabin nearby and I have such great memories of that place. The falls themselves are very beautiful, North Clear Creek reaches an abrupt end at the edge of a canyon and falls about 100ft. to the rocks below. There is very easy access to the falls, especially after the Colorado Department of Transportation improved the viewing area in 2009.

To access the spot where I shot the photo above, there is a bit of risk getting to the edge of the canyon because you are required to jump over a large gap in the rocks that would not be good if you came up short. So, as a disclaimer, do not attempt anything dangerous to get the photo that you desire. It may not be worth a trip to the hospital, which is over an hour away!

I took this photo in 2011 while hiking there with my friend Megan, who had never been to the San Juan mountains (she moved here from Michigan, so it's understandable). It was a beautiful day and one of those awesome sunsets where everything comes together nicely, we hiked down to the falls by going across all the rocks at the bottom of scene. Again, not something I would specifically recommend. We walked around the waterfall and hiked back up, when I noticed the light was going to be great for the sunset!

To access North Clear Creek Falls, you'll want to be on Colorado Highway 149 that goes from Creede to Lake City. You'll find at exit to North Clear Creek Road and follow the signs from there. Upon arriving, there is very little indication there is a waterfall other than the signs.

This is one of my favorite photos that I have from North Clear Creek and one that is also one of my best sellers. I sold a 2436? print to a client and it looked phenomenal! I hope you all have a great weekend out there.
Invaluable Assistance
http://titantransline.com - Your grammatical ability are incredible!
http://outlandoutfitting.com - Many thanks for selflessly sharing your skillsets.
http://ontarioexteriorsolutions.ca - You were Fabulous!


Posted in Photograph Post Date 07/26/2015

---